We have created a template MyCouncillor story and an email that can be sent to your contacts to remind them that clocks spring forward by one hour at 1am this Sunday (26 March). It's also an ideal time to check your fire alarm battery too.
The clock change also means more daylight hours for canvassing!
Email template – Word.
For more of our top tips about using emails to campaign, read Richard Cole's interesting article.
MyCouncillor story – txt file.
Scroll below for instructions to add text in the MyCouncillor download files to your website. You can see the post live here.
Every ALDC member is entitled to a free MyCouncillor website. We will create your site with 3-5 working days. If you do not have your own Mycouncillor site, you can sign up here.
GUIDE: UPLOADING MODEL STORIES TO MYCOUNCILLOR
Download the text files you want to post (these should open in Notepad on your machine)
Open your MyCouncillor site and select New Post
Make sure your New Post is opened in the Text editor mode (see below)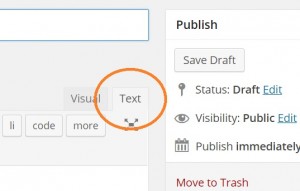 Copy and paste the Title into the Post Title section on your screen
Copy and paste the code below the title into the main text entry section on your screen
Hit the blue Publish button to post your story
If you have any questions or encounter any difficulties, email me at claire.halliwell@aldc.org and I will be happy to help.