This month's MyCouncillor featured site comes from Cllr Karen Chilvers of Brentwood in Essex.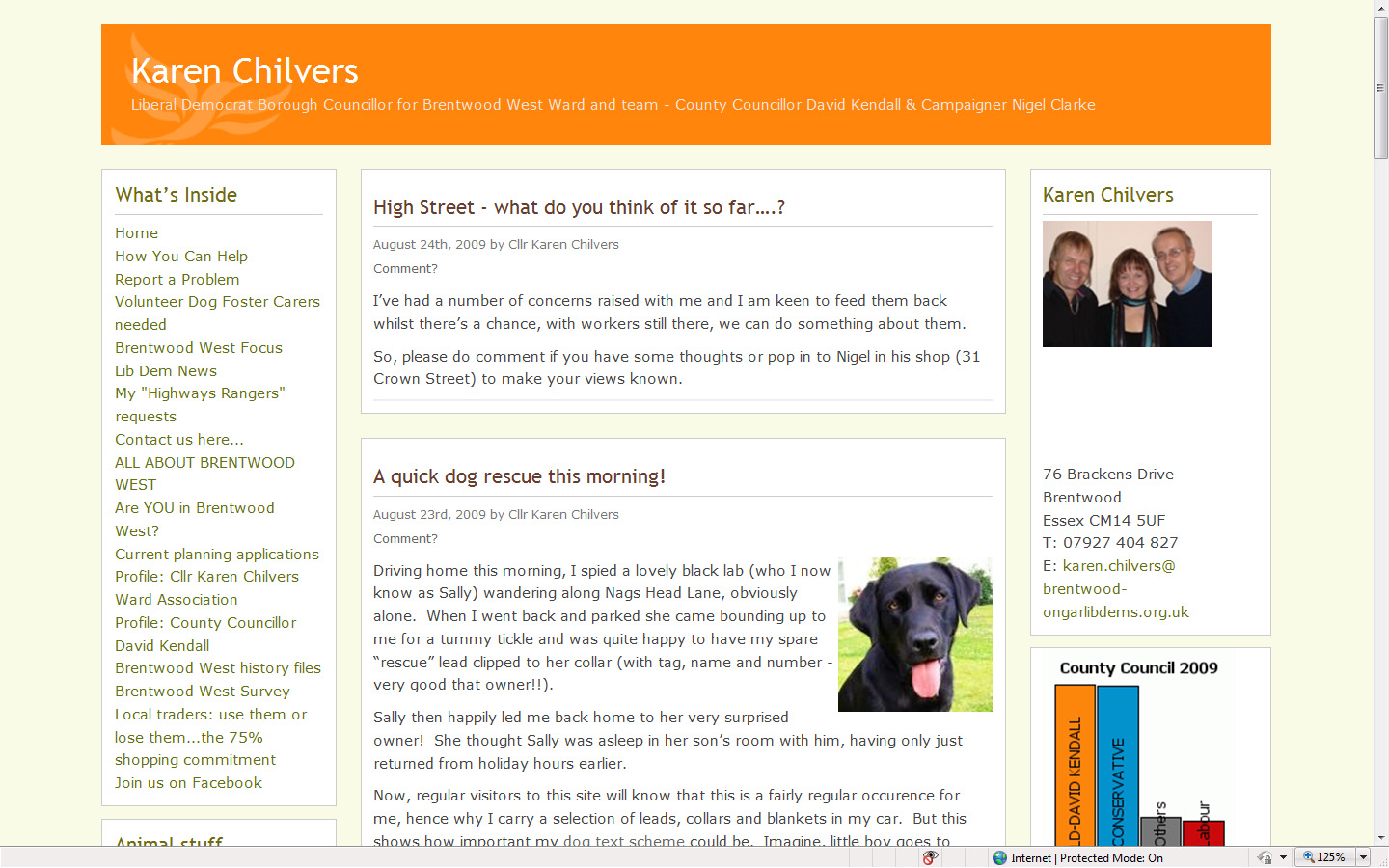 Karen has had a site now since May 2008, and she has been posting regular updates throughout that period – always important if you want people to keep coming back and checking for the latest news. Karen's site is a fascinating mix of council news, requests for feedback on things happening in the ward, updates on local planning applications, as well as general musings and comments about her life outside of the council.
Karen has also created a number of static pages that she uses to update people on her campaign to do 75% of her shopping in local shops, her requests for action by the council ,as well as a bit on local history.
What comes out is a real sense of someone who is a real human being who clearly cares about her area. It also has the unique distinction of being the only MyCouncillor site to have pictures of both dogs and meerkats on the front page!
All ALDC members are entitled to a free MyCouncillor site.  For details click here.