There was one principal council election held on the 25th June. The SNP held the seat. There were no Town and Parish Council results reported to ALDC.
In Angus, in the Monifieth and Sidlaw ward we faced an uphill struggle. In 2007 we got 7% on first preferences to the SNP 54%. We improved our vote by 4.9% but the SNP, who run the council, cruised to victory with 68.6% of the vote.
It may seem early to look forward to the local elections in 2010 but it is essential that council groups and local parties let ALDC know:
A)    whether existing councillors are re-standing
B)   if not, who has been selected to replace them
C)   candidates and agents in all defences and key targets.
so that we can target our help and support early enough to make a difference.
Do not wait until you have a full slate. Let us know as soon as you are clear who your candidates are likely to be even if they may not have been formally selected.
The General Election is likely to be held on the same day as the 166 local authority elections on May 6th 2010. 880 Lib Dem councillors will be defending their seats and we will be defending control of 17 councils from Liverpool to Sutton. Joint elections will create extra demands so it's even more important to build up your infrastructure over the summer.  The Campaigns department is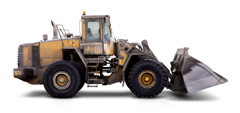 running a "Big Build' campaign. Materials will be made available in instalments on both the party's extranet site and the ALDC website. The first instalment gives you the tools to get out and recruit the deliverers you need. Later instalments will include: ideas and activities to recruit new Liberal Democrat members, clean up and expand your data pool, increase your garden and window poster sites, increase fundraising, voter identification and much more.
For those who had county or Unitary elections in June the deadlines for the receipt of return of election expenses are: Thursday 9th July if your result was declared before midnight on 4th June. Friday 10th July if your result was declared after midnight i.e. 5th June.
Don't be a wally and leave it till the last minute – get them in at the end of June.