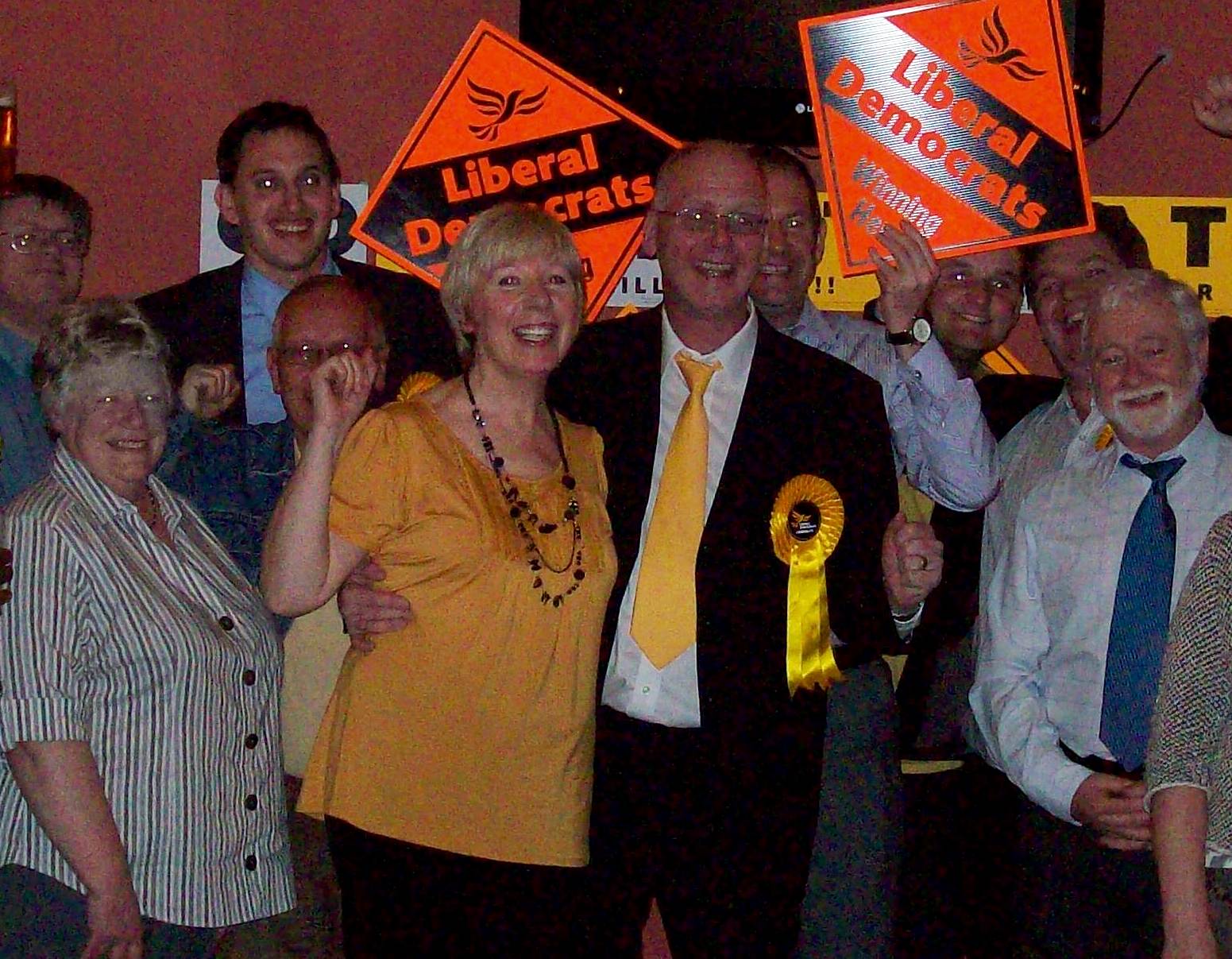 Following last week's success in council by-elections this was another week of success for the Liberal Democrats.
Harlow's by-election came under unusual circumstances when a former Conservative councillor was thrown off the council due to non-attendance as a result of a six month stint on remand.  The by-election campaign was centred on Lib Dem opposition to cuts by the local Conservative council and resulted in a collapse in the Conservative vote of 15%.  Combined with a Lib Dem increase of 6% this saw John Strachan elected by 60 votes to become Harlow's ninth Lib Dem councillor.  You can find out more about we won this election in an article by Lorna Spenceley on Liberal Democrat Voice.
In Sheffield, we had our first electoral test since taking control of the city council.  Each party focused their campaign on our record since last May and the result saw a resounding 819 vote majority in a ward won by just 74 votes two years ago.  The contest saw a swing from Labour to the Lib Dems and the Conservatives limped home in fourth place despite a very active campaign.  Congratulations to Cllr Colin Taylor and his campaign team that was ably led by Ben Curran and Adam Williams.
Of particular significance this week is that our two by-election wins were in parliamentary seats that are being targeted by the Conservatives at the next General Election.  On this evidence, it shows that the task for the Conservatives is a lot harder than their poll ratings show.  It also gives hope to those people who worry that the Liberal Democrats may be squeezed out.