Manchester has claimed another first – the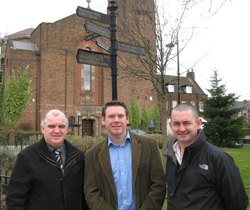 first time in British political history an election has been held on Maundy Thursday. This has only been a legal possibility since 2006 but as Returning Officers have a range of possible dates from which to choose they usually opt for another day. The seat was  held by Labour.
The City of Manchester, Moston ward holds fond memories for John Leech the Lib Dem MP for Manchester Withington. In the 1995 Moston Ward by-election he was the candidate and I was the agent. Some things don't change too much; In 1995 John received 18.2% of the vote; last week we got 19.9%.But
a) we had decamped in 1995 for the Littleborough and Saddleworth parliamentary by-election held on the same day.
b) The BNP did not stand.
c) And Labour could blame the Tory government for their inadequacies.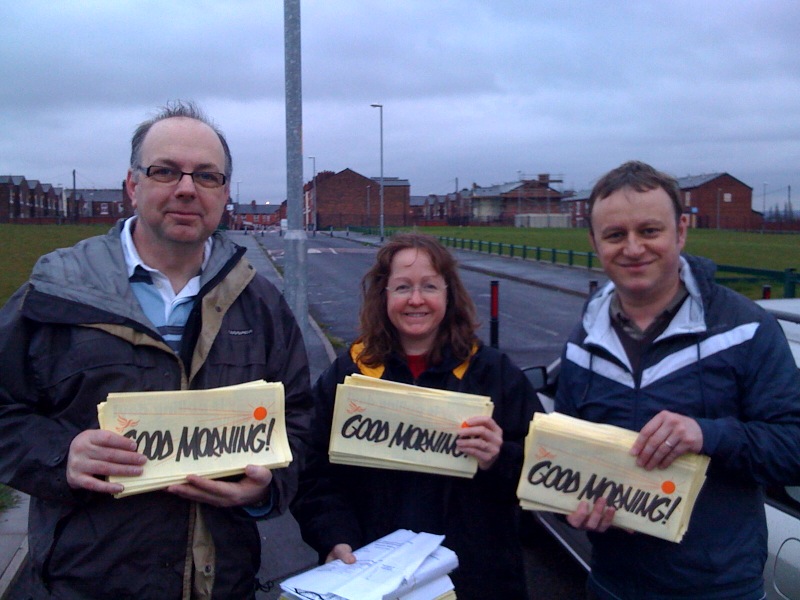 The 2009 Moston campaign was hard fought and most residents would have received 7-10 pieces of good spot colour risoed literature from us. Labour and the BNP fought with full colour literature throughout. The Tories competed on volume but they ignored local issues and must have been disappointed to drop from second to last place – a feat they managed in 1995 as well. Labour got 76% and 69% in the two Moston elections in 1995; in 2009 they got just 38%.
With a difference of 119 votes between ourselves and the BNP we requested a bundle count. This is simply a check that the bundles of ballot papers put against each candidate are all for those candidates and are not for another or mixed. It might seem "picky" at the end of a tiring night but position is everything in elections and it is very easy for a bundle to go astray.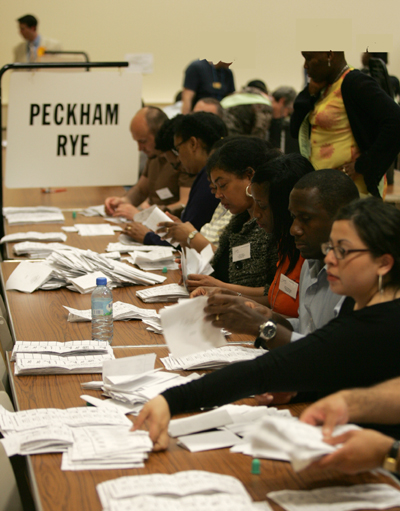 This is just one reason why box counts are so important – it gives you the confidence to ask for a recount when there is a reasonable discrepancy between your own figures and those being tentatively "offered" by the returning officer. Often candidates and agents who think they've lost, give up too early. The Local Elections (Principal Areas) Rules 2006 No 46 clearly give agents and candidates the powers required: "no step shall be taken on the completion of the counting or any re-counting until the candidates and election agents present at its completion have been given a reasonable opportunity [to ask for a recount]. Requests for recounts can only be rejected if "the request is "unreasonable""