There were four principal council elections held on the 19th March. The Tories held three seats and Labour held one. There were three Town and Parish Council results reported to ALDC, all three Lib Dem holds.

The Leek East ward of Staffordshire Moorlands Council lies in the marginal Labour held parliamentary constituency of the same name that only has a majority of 2438. Yet the Labour party chose not to stand a candidate in this by-election. We had not stood ourselves in 2007 but the ward lies in a county division that we are fighting. We surveyed the ward prior to the elections and ran on the strong local issue of Tory proposals to introduce parking charges in the Town centre. Our petition gathered hundreds of signatures and worried the Tories into action. We were not helped by the fact that both the Green candidate and one of the Independents were ex-Lib Dems. Whilst we did not win we are now in second place in the run up to the county elections and the Tories back tracked on the parking charges – Focus Victory.
In recent local by-elections the BNP have begun to use full colour Riso leaflets. This is just another step up in their attempt to get representation in Brussels with the funding that comes with it. It is therefore even more essential that we maximise our vote in all the June elections to help keep them out. One straightforward way to do so is get our supporters on to postal votes. Ideally this should be a concerted postal voter recruitment campaign across your area and there are materials available on the ALDC website and the Party's Extranet to help you do it. However if you've got friends, members and relations you keep in touch with via the web why not encourage them to get Postal Votes using the national website www.aboutmyvote.co.uk.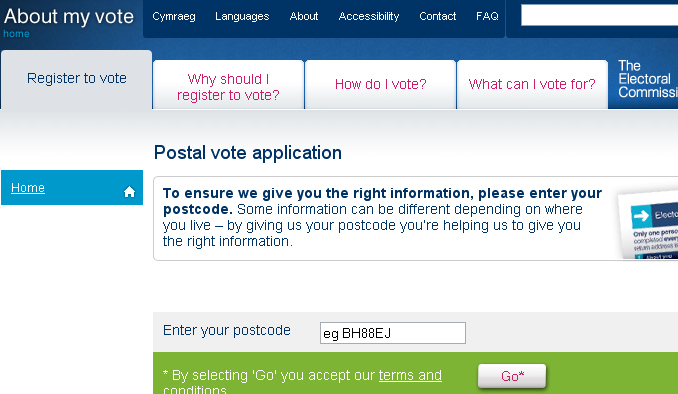 Remember the clocks change on Sunday and the lighter evenings should enable us all to get onto the doorstep, surveying, recruiting or canvassing. It's also time for another Royal Mail stamp price rise, with the cost of stamps rising on the 6th April up 3p for 1st and 2nd class. So it's a worthwhile investment to buy your stamps now, for elections in the year ahead.