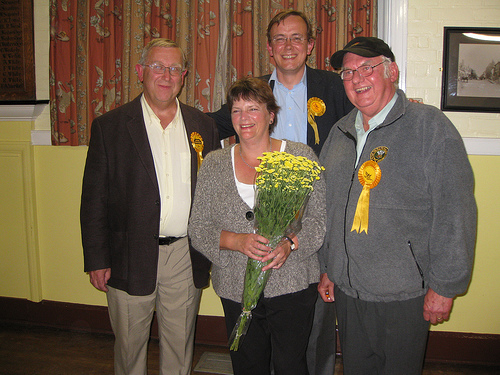 There were eight principal council elections held on the 25th September. The Lib Dems held one seat and made two gains from the Tories. The Tories held one seat and made a gain from Independents. Labour held two seats and made a gain from Independents. There were two Parish council election results reported to ALDC, a Tory hold and Lib Dem gain from Labour.
In a day of great results against the Tories it would be easy to overlook the hold in the Colden Common and Twyford Ward of Winchester City Council.   Here we faced yet another Tory onslaught attempting to overturn our majority of 176. Residents were reporting having received eight letters and the equivalent of 24 sheets of A4 in literature from the Tories alone.
Despite this we fought back with some innovative campaigning. It is now recommended practice to "knock up" our postal voters on foot at least once before the full polling day. It is also quite common for our supporters to be phone knocked on the eve of poll as well as on the day itself. The Winchester team combined the two by doorstep "knocking " on both our supporters and our postal voters, on the Sunday before polling day. This delivered a number of benefits:
It felt like a friendly chat rather than the slightly manic knocking they would later receive on polling day – more like a soft re-canvass.
Probables could be firmed up
Errors could be removed before polling day
Additional posters sites could be found to provide momentum
Late swings and Tory smears rebutted
"Do not knock before" times and lifts identified for polling day
Postal voters who had sent their ballot papers in could be crossed off the shuttleworth.
This was not the only innovation, targeted Eve of Poll leaflets were mail-merged on the Riso, surveys had individual letter responses and we got 100 people joining a Facebook group on poor buses services for young people.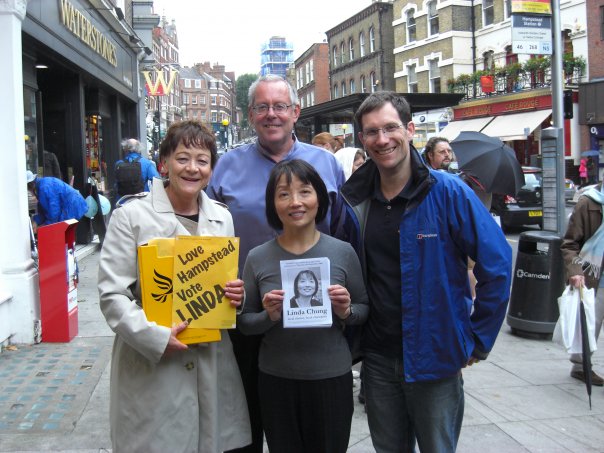 The resulting majority of 242 was a swing against the Tories, leaving us one seat from control of Winchester City council.
It's clear from Winchester, Camden and Wealden that where we work and use best practise the Tories are still beatable.