Voting Breakdown
Percentage based
Gains and Losses
Percentage based
Kickstart 2: Scottish Council Candidates and their key campaign team members should put the dates for the 2017 pre-election Kick-start event in their diaries. Following feedback from the summer Kickstart we are organising the event over two days with an optional Friday afternoon and evening session for candidates and team members who have to travel longer distances.
Scottish Kickstart 2017 will run from Friday 3rd February and Saturday 4th at the Salutation Hotel, 30-34 South St, Perth PH2 8PH. Tel 01738 630066. There is a special rate bed and breakfast rate of £45 per person. Phone the Salutation direct and quote "Liberal Democrat Kickstart" to get this price. You are advised to book early.
The program, currently in draft, will cover:- 90 Days to Win, Key Messages, Winning the Postal Vote Campaign, Polling Day organisation, Get out the Vote -GOTV, What to do at the Count, Training for Agents, and more…
To register for Kickstart email peter.barrett@aldc.org or phone me on 07789 617551.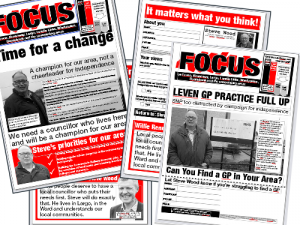 Campaigns
If you can't make it to help at the Richmond Park By-election on 1st December there are several campaigns where you can contribute to the #LibDemfightback closer to home.
In Angus Council Arbroath East and Lunan, Ward: Richard Moore is standing in the Council by-election on Monday 28th November. To help, please contact Richard Moore on 07703 234192 or email RichardMooreLibDem@gmail.com
Also in Angus on 5th December Beth Morrison is standing in the Carnoustie and District ward. Contact Clive Sneddon on 01334 472606 or email cr.sneddon@gmail.com if you can help Beth.
Finally, North East Fife Liberal Democrats are fighting hard in the Leven, Kennoway and Largo ward by-election where Steve Wood is mounting the only serious challenge to the SNP in the by-election campaign. Steve is a hard-working local campaigner, a community councillor who lives in the ward. He is making a real go of the campaign between now polling day on the 15th December. The team are delivering their third Focus in three weeks, so if you can help contact Rory Roberson on 07453980186 or email rory.roberson@scotlibdems.org.uk and let's spring another shock defeat on the SNP in what will be the last Scottish Council by-election of the year!