This weekend's Lib Dem Local Government Conference was a great success, we welcomed just over 150 Lib Dem campaigners to Manchester for the conference itself and almost triple that number for the leadership hustings event that closed the Saturday.
Leadership Day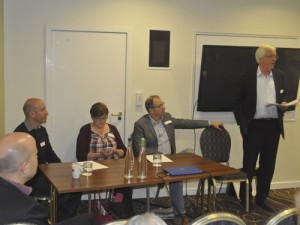 Forty group leaders and deputy leaders came a day early for a series of special workshops on lessons from the local elections and rebuilding our campaigning infrastructure.
2015 Local Government Dinner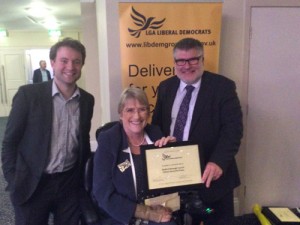 85 members attended Friday's Local Government Dinner. Party President Sal Brinton was our special guest speaker, our fundraising games raised just over £1,000 in donations and  new memberships of ALDC, and our friends at the LGA Liberal Democrats presented the 2015 Council Group of the Year Awards (see this separate report for details).
Local Government Conference – Training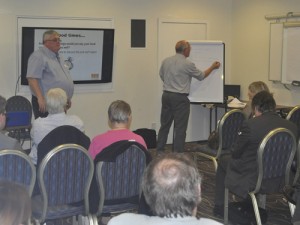 Twelve training sessions spread throughout the day were all well attended, including subjects as diverse as housing, civil liberties, social media, and council group resiliency.
Local Government Conference – Exhibition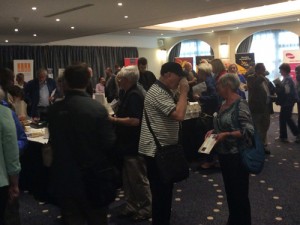 The conference exhibition area ran throughout the day, and we are very grateful to every exhibitor for making themselves available to talk to our members:
Lib Dem HQ Legacy Team
No2ID and Open Rights Group
LGBT+ Lib Dems
Liberal Democrat Education Association
APSE Training
MIDAS Training
Also in the exhibition area was our 'Focus Wall', where members were encouraged to display their own artwork (the idea was transferred from last year's Kickstart weekends after it proved so popular) and it filled up very nicely indeed.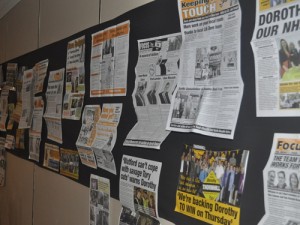 Local Government Conference – Leadership Hustings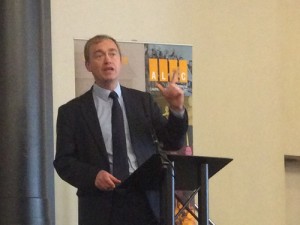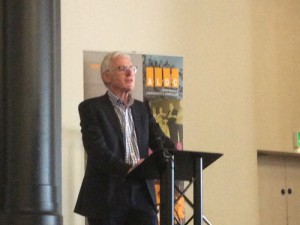 The audience swelled to well over 400 as local party members were welcomed into the hotel for our main event, the ALDC Manchester Leadership Hustings.
Tim Farron and Norman Lamb delivered great speeches and took questions from the audience in an open and informative exchange. The Q&A section ran on for an extra half an hour by popular demand!
ALDC and the LGA Lib Dems would like to thank every conference delegate, hustings attendee, trainer, exhibitor, and member of hotel staff, for helping create such a productive and memorable event.